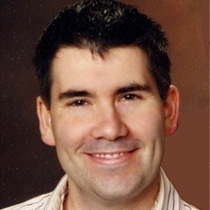 Daniel C.
Acupuncturist "LAc, LMP"
---
A practitioner of East Asian Medicine and a licensed massage therapist, Daniel Cook takes a comprehensive approach to health and wellness, integrating traditional Chinese medical theories with modern Western science.
Daniel is a graduate of Bastyr University and Bellevue School of Massage. He demonstrates a lifelong passion for helping others to achieve peak levels of health and happiness.
Daniel actively engages patients, ranging from those with chronic pain and injuries to digestive disturbances, during each session. Doing so helps them to better understand that the healing process is just that—a process.
Highlighting his beliefs, Daniel draws a sharp distinction between the idea of being "healthy" and simply not being sick. A session with Daniel begins with a detailed interview so that he can develop a deep understanding of each patient's history and personal goals.
Treatments, which follow the initial intake, may consist of a blend of healing modalities, including acupuncture, herbal medicine recommendations, massage and lifestyle and dietary advice. Daniel offers a number of invigorating massage techniques, including Swedish massage, deep tissue massage, tui na massage and sports massage.