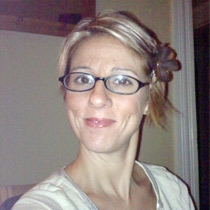 Ronda M.
Massage Therapist "CMT, LMT"
"The body is an amazing thing," begins Ronda McClellan, a state licensed and nationally certified massage therapist with a private practice in Concord, N.C. "By taking care of it with a simple gesture like massage, it can heal itself."
Ronda sees herself as an agent for this process. "I am a healer," says Ronda, explaining how she loves helping her clients to recover from whatever it is that ails them.
Ronda believes that recovery—whether from an injury or a long day at the office—is one of the primary reasons why massage is so popular today. "I like knowing I am helping someone physically, emotionally and hopefully spiritually to feel better," she says. "I am proud to be a part of that."
What to Expect
Appointments only. Ronda works in a private space which she shares with other therapists, and maintains a strict appointment-only policy to keep the facility quiet and serene—"The way it should be for a massage," she says. Clients can expect Ronda's full attention, as well as the use of oils and a warm cloth as she massages the feet, head, scalp and face.
---
Professional License
08593
Certifications
North Carolina Board of Massage and Bodywork Therapy
National Certification Board for Therapeutic Massage and Bodywork
Specialized Training
Medical Arts Massage School, Raleigh, NC (2001)