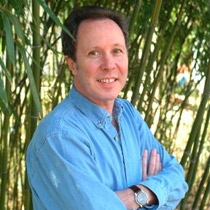 Matthew M.
Acupuncturist "Dipl Ac, LAc"
"If you're looking to naturally enhance your health and take care of your body," begins Matthew McCabe, "you've come to the right place."
Matthew is a licensed acupuncture practitioner with more than 10 years of experience studying and implementing various Chinese medicine modalities. He is a graduate of the prestigious Pacific College of Oriental Medicine in New York City, where he obtained a master's in Chinese medicine, and is a Diplomate of Acupuncture through the National Certification Commission for Acupuncture and Oriental Medicine. (Few professionals ever achieve this highly reputed status.)
Matthew describes himself as a generalist, and is able to treat clients for a variety of health concerns. At Palisades Acupuncture Center, which is a clean and modern facility located in a medical building on the Tenafly/Englewood border, Matthew tends to all kinds of disorders and specializes in treating clients for pain management and women's health issues.
---
Professional License
NCCAOM # 12010
NJ license #25MZ00027100
Certifications
National Certification Commission for Acupuncture and Oriental Medicine
New Jersey Acupuncture Examining Board