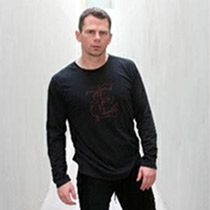 Michael R.
Personal Trainer "CSCS"
A personal trainer in Los Angeles, Calif., Michael Rosengart takes a serious approach to fitness, and has done so since the seventh grade. If you're ready to push yourself to the limit to achieve the life you want, Michael will do the rest.
A certified strength and conditioning expert, Michael emphasizes the importance of functional training as a vehicle for performance enhancement. On a personal level, he's improved his own 5K race time by three minutes within 30 days, not by running but by performing corrective exercises and focusing on mobility drills.
Michael brings a positive attitude to every workout, and explains that this optimistic and compassionate demeanor help clients to feel comfortable while exploring their own sense of motivation. "Once that happens," says Michael, "there's no stopping them."
Always up for a challenge, Michael demonstrates an affinity for the underdog of any situation, whether on the field or in the gym. "I love an epic challenge," he says. They're, "exactly what it takes to help change a life that is ready for the changing."
An example of a monumental improvement? Michael successfully trains overweight clients, some who have lost as many as 12 pounds of fat in just 24 sessions. Clients who have the most to lose, he explains, are capable of attaining the most life-altering results.
An athlete himself, Michael is a minor league football coach and has worked as the offensive coordinator for the California Longhorns and the offensive coordinator and special teams coach for the So Cal Bulldogs. He has a soft spot for all sports, from the NFL to the Olympics, and enjoys how competition helps people achieve feats they never thought possible.
---
Certifications
National Strength and Conditioning Association (NSCA)
Specialized Training
Certified Strength and Conditioning Specialist
Certified USA Football Coach
Certified Kettlebell Instructor
Certified in Funtional Movement Screening
Certified in Cardio Strength Training
Certified in Pre and Post Natal Fitness, Esquire-Annette Lang
Certified CPR & AED, Red Cross
Certified Kickboxing Instructor, AFAA