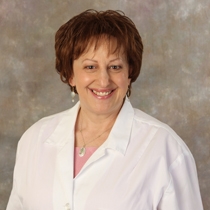 Amy P.
Acupuncturist "LAc"
Amy Podhurst is a licensed acupuncturist who has spent more than two decades in numerous health care professions. It's with a true understanding of health and wellness that Amy combines therapies to complement and even enhance conventional medical treatments.
Amy is a graduate of the New York College of Health Professions, where she earned a master's degree, and is board certified by the National Acupuncture Detoxification Association to assist recovering alcoholics and drug addicts. She prides herself on her ability to make patients feel relaxed and comfortable, allowing them to get the most out of their treatment.
The space in which Amy works is particularly conducive to clients who are coping with challenging circumstances, including but not limited to fertility issues, changes associated with menopause, autoimmune disorders and cancer. Amy helps fertility patients to conceive and to continue on a journey toward parenthood through her collaborative efforts with Mike Berkley of the Berkley Center of Reproductive Wellness.
Acupuncture takes the whole person into account, not just the problem, Amy explains of why she is so committed to what she does. Helping patients one-on-one, she is now able to directly impact the people she works with and to make a difference in their lives.
What to Expect
An initial consultation and treatment takes about an hour-and-a-half. Amy asks patients to give an overview of their entire body, not just a specific injured area or condition. In the treatment room, which can be described as both cozy and relaxing, acupuncture is administered, after which patients rest for about 20 minutes. "Many patients look forward to their treatments for this respite from their daily lives," she says.
---
Professional License
25 004423
Certifications
National Certification Commission for Acupuncture and Oriental Medicine
New York Division of Professional Licensing Services
Specialized Training
National Acupuncture Detoxification Specialist