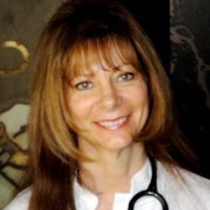 Mary M.
Acupuncturist "Dipl Ac, LAc"
Through nearly 20 years as a practitioner, nationally board certified acupuncturist Mary Maurer has developed two proprietary therapies: Acu-ShiMa™ and ZenYoga.
"Acupuncture and Chinese medicine are safe, effective and drug-free therapies that can help address a wide variety of common ailments and problems," says Mary, a health care pioneer who has created her own personalized form of Asian medicine called Acu-ShiMa™.
Acu-ShiMa™ combines acupuncture, Shiatsu-Anma massage, and therapeutic yoga stretches to strengthen the body's own energies and facilitate the healing process. ZenYoga, Mary's additional innovation, is a therapeutic form of yoga based on a patient's five element constitutional needs. According to Eastern philosophy, the five elements (wood, fire, earth, metal and water), represent the energetic influences in the universe, and must be in balance for a person to function on an optimal level.
Mary has extensive knowledge of human physiology, including the emotional, spiritual and energetic aspects of the human form in passive and active states of awareness. At Asian Healing Arts Academy and Acupuncture, Mary is able to put her skills to use to help her clients balance their energy levels and achieve total health.
---
Professional License
649
Certifications
National Certification Commission for Acupuncture and Oriental Medicine
Arizona Board of Acupuncture Examiners
Specialized Training
Integrated Yoga Teacher's Training, Certified Yoga Instructor
Southwest Institute of Healing Arts, Certified Massage Therapist