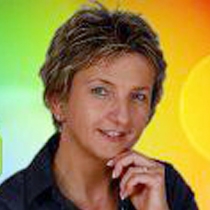 Yolanda R.
Aesthetician
At Speranzi Facial Spa, licensed aesthetician Yolanda Russo creates beautiful skin without needles or knives.
Yolanda is an experienced and licensed aesthetician and day spa owner with more than 15 years of industry experience. Her practice is founded in the idea that one doesn't need surgery or chemicals (at least, not un-natural chemicals) to attain younger looking skin. In fact, the key to anti-aging, beauty and health may be easier than you think.
"I believe that everyone should look younger without the use of Botox or plastic surgery," Yolanda says. "My practice deals with skin aging and making people look younger naturally. Results are amazing and everyone is happy with the non-invasive facelift they receive."
Through all-natural treatments, from microdermabrasion and massage therapy to fruit peels and facials, Yolanda stimulates the underlying muscles to lift and tighten the skin while stimulating collagen production. Treatment doesn't end at the conclusion of a session either; Yolanda teaches her clients natural, home-derived remedies for improving the quality of their skin on their own.
---