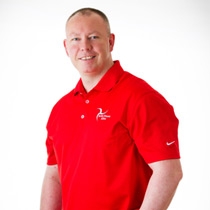 Bill R.
Personal Trainer "CES, CPT"
Miss Colorado Janie Allen and Miss Hawaiian Tropic Sophia Shalmoni turn to certified personal trainer Bill Ross when they need to get runway ready.
Since earning his certification to practice as a personal trainer, Bill has racked up an impressive 40,000-plus hours of one-on-one experience working with clients of all ages and athletic abilities. While his training techniques may be tweaked for every new client, he is equally dedicated to the success of each one's goals.
Bill utilizes a number of dynamic training techniques to help clients achieve a healthy and positive disposition. He has earned several certifications through the American College of Sports Medicine (ACSM), the National Academy of Sports Medicine (NASM) and the International Sports Science Association (ISSA), and has advanced training in exercise and pregnancy, fibromyalgia, abs and back work, and knee, shoulder and lower back rehabilitation.
---
Certifications
National Academy of Sports Medicine (NASM)
American College of Sports Medicine (ACSM)