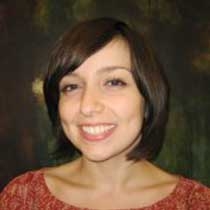 Valerie D.
Registered Dietitian
Valerie DiClerico is a nutrition coach at TotalBodyFit in New York City, a wellness establishment that brings health services to client's doorsteps.
Valerie went into the field of nutrition for practical reasons. Her journey began with her own digestive struggle which, unbeknownst to her, was related to a food allergy.
Undiagnosed for years, Valerie was in constant search for a solution to her discomfort, and it was through this learning process that she came to understand how large of a role food can play in a person's life.
The process of healing oneself doesn't come easy, explains Valerie. A person has to experience these changes on their own. With a desire to show others what she had discovered, Valerie pursued an education in dietary health at the Institute for Integrative Nutrition, one of the largest venues for nutrition education in the world.
Today, Valerie is a Board Certified Holistic Health Practitioner and is affiliated with the American Association of Drugless Practitioners. She implements the various dietary theories and tactics for improving health and happiness from the Institute for Integrative Nutrition in order to better the lives of her clients.
---
Specialized Training
Institute for Integrative Nutrition, New York City