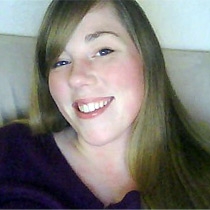 Nicole E.
Massage Therapist "LMP"
As a licensed and nationally certified massage therapist in Seattle, Nicole wants to assist her clients to live stress- and ultimately disease-free. "By offering you the unique experience of healthy touch, I believe I can help lead you in the right direction to becoming a happier, healthier you," she says.
Nicole loves what she does: performing massage and helping people to heal and relax. An avid supporter of the Cystic Fibrosis Society and an active participant in community events (Nicole donates her time and hands to non-profit fundraisers), she works with clients from all walks of life with a focus on chronic pain and stress relief.
Before the healing can begin, however, Nicole explains that education is a necessary step on the road to health and empowers her clients by encouraging them to eliminate physical and emotional discomforts and to keep them at bay.
Communication is central to her work as well, an open-dialogue which guides Nicole as she works with the underlying muscles of the body. Clients, who rest on a table fitted with a four-inch foam topper and a warming blanket, provide feedback regarding their level of comfort while participating in diaphragmatic breathing exercises. Hot stones are available as well.
It's with a strong work ethic and an inviting smile that Nicole welcomes you to her private bodywork business. Her intuition and professionalism are what define her practice, but it's Nicole's exceptional bodywork skills that keep clients coming back time and again.
---
Professional License
MA00019275
Certifications
National Certification Board for Therapeutic Massage and Bodywork
Specialized Training
Positional Release Techniques, 2010
Myofascial Release Techniques, 2010
Hot Stone Techniques, 2010
Treating Chronic Lowback Pain, 2010