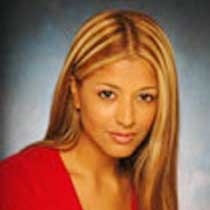 Maria A.
Registered Dietitian
Maria Andrade is a certified holistic health counselor and a co-founder of the New York City wellness studio, TotalBodyFit. As a nutrition coach, she is dedicated to helping others explore the notion of "balance" and creates personalized dietary plans to do so.
Each client has unique dietary requirements. That's why Maria's approach to nutrition and health is founded in the concept of bio-individuality.
Achieving an optimal level of wellness, she says, is dependent on the characteristics of the individual client. She draws from a number of dietary theories, and factors in physical and biological traits such as ethnicity, blood type and natural activity levels. It's not until Maria has a strong grasp on a client's personality and history that she can design a healing program that drives serious results.
Maria is a graduate of the Institute for Integrative Nutrition, which is recognized as one of the most comprehensive nutrition establishments in the world. Aware that most overworked New Yorkers are unable to find time to cook a meal, let alone go to a nutritionist, Maria came up with the idea to bring health to the client's doorstep.
In 2008, Maria opened the doors to TotalBodyFit. There, she manages an elite squad of nutrition coaches, personal trainers and massage experts who bring their services to client's homes around Manhattan.
---
Specialized Training
The Institute for Integrative Nutrition