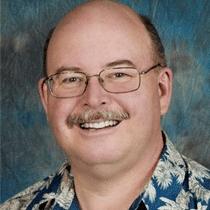 Rob H.
Massage Therapist "RMP"
Rob Hundley, a registered massage practitioner and owner of Beyond BodyWork, helps the residents of Broomfield, Colo. to improve their health and well-being through therapeutic massage and bodywork.
Rob is a graduate of the Colorado School of Healing Arts. He went on to continue his education by learning the intricacies of myofascial release with John Barnes in Sedona, Ariz., a technique with particular therapeutic value.
In addition to his initial education, Rob has also studied under the guidance of Howard Kreiselmeyer in Denver, Colo., who taught him the most effective techniques for delivering relaxation and pain reduction. A Reiki practitioner, he is also suited to incorporate energy work into a session and has apprenticed under a traditional Usui Reiki Master.
Today, Rob's practice features a comprehensive blend of several bodywork modalities, making him a well-rounded practitioner in the field. He works to combine traditional massage techniques with the emerging myofascial field, and continually seeks to advance his own knowledge in order to bring a higher level of healing to his clients.
---
Professional License
CO license 0005398
Certifications
Colorado Department of Regulatory Agencies
Specialized Training
Colorado School of Healing Arts, 2006
Current & Previous Employers
Back in Shape, Denver Unified Health Care, Arvada Beyond BodyWork, Broomfield