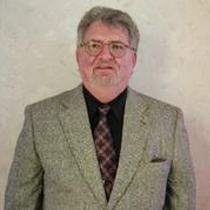 Sal A.
Massage Therapist "LMT"
Sal Anzalone works with clients in their homes or at his own private practice in an around East Patchogue, N.Y. He comes recommended by chiropractors and physicians on Long Island and has served on the Massage Emergency Response Team (MERT), offering bodywork sessions to first responders.
There's nothing "magical" regarding how massage improves the body. In fact, the tangible benefits explain why Sal loves massage so much; and he'll do anything in his power to help others find relief from suffering through various bodywork modalities.
Sal, born and raised in Brooklyn, N.Y., has extensive experience with Swedish, hot stone and pressure point methods as well as the Eastern Amma technique. He worked at a number of spas in the tri-state area before deciding that he preferred to treat clients in a one-on-one setting rather than surrounded by other environmental distractions.
Clients have come to appreciate Sal's private treatment room, complete with a massage table, heaters, dim lighting, candles, and calming music. The majority of clients are made up of hard-working women who juggle a family and a career and are in need of serious stress relief. One of his longest, most loyal clients, has stuck with him since 1992.
---
Professional License
NYS License 007496
Certifications
New York State Board of Massage Therapy
Specialized Training
Sal is a graduate of the New Center for Massage Therapy, a two year program. Throughout his career, he has engaged in a variety of continuing education courses in many applications given by the American Massage Therapy Association (AMTA).