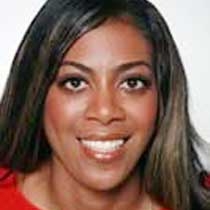 Sartee R.
Esthetician
When it comes to healthy skin, prevention and maintenance are the two most important ideas Sartee Riley teacher her clients.
A licensed esthetician, Sartee has a passion for helping clients look and feel good through the quality of their skin. She's seen firsthand how a glowing complexion can bring about obvious improvements in an individual's self-esteem and personality, and enjoys watching clients transform as they continue to gain confidence.
A session with Sartee involves more than the time spent in her studio. She also equips clients with an at-home skin-care regimen and offers solutions that fit into their budget.
Sartee specializes in a number of techniques meant to improve the quality of a client's skin, including skin tightening technologies and photofacials. She received her certification as a licensed esthetician through Lancaster Cosmetology in Lancaster, Pa., and currently offers her services in one of two offices in Suwanee, Ga.
---
Specialized Training
PCA Skin, Atlanta, Georgia (2010)
ISSN, Roswell, Georgia (2009)
Lancaster Cosmetology, Lancaster, Pennsylvania (2006)