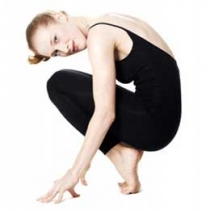 Nicola Y.
Pilates Instructor
The first time Nicola Yvette attempted crow pose, like many pupils, she fell flat on her face. You might fall too. But, as she insists, "Anything is achievable if you practice and know how to work within your body's limitations."
Nicola discovered a love for dance and movement at the age of four when she began practicing ballet. "The body is a form of expression, a creative instrument, a testament to one's personal health and well-being," she says. Like a doctor writing a prescription, she approaches each client with care, patience and utmost respect.
To develop this personalized "prescription," Nicola blends Pilates, strength training and movement therapy to improve a client's health and daily habits. Compassion is as essential to her craft as is her skill, and it's this unparalleled knack for teaching that defines Nicola's success as a personal trainer and Pilates and yoga instructor.
Nicola, who has been in the fitness industry for more than a decade, fell into personal training after a career in non-profit theater administration proved boring and unrewarding. Now recognized by the American Council on Exercise, Nicola feels fortunate to have trained with one of the best Pilates programs in New York City and holds a number of fitness certifications in Pilates, yoga, and as a personal and group fitness instructor.
Since launching her career, Nicola has attracted a range of clients looking to relax, unwind and improve their physical fitness, from young professionals to well-established New Yorkers.
---
Certifications
American Council on Exercise (ACE)
Specialized Training
Certified Pilates Instructor, 2010
ACE Group Fitness Instructor