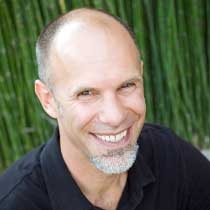 Michael J.
Acupuncturist "LAc"
A lifelong runner, Michael Julien—founder and primary acupuncturist of Cypress Acupuncture—is all too familiar with the injuries and chronic conditions that athletes incur. These experiences are what inform his daily practice as a healer.
Michael offers an integrated approach to healing, drawing from peak knowledge of acupuncture and the musculoskeletal system. A session isn't just geared toward treating pain; Michael is determined to help patients eliminate or control the root cause of the issue.
An appointment with Michael begins with a thorough analysis to identify where the condition stems from. The initial 90-minutes are spent exploring an injury or source of pain in detail, after which Michael performs orthopedic, alignment and strength testing to determine the best course of action.
Before treating a client, Michael provides an in-depth breakdown and a professional diagnosis. As he puts it, "Each patient is their own best healer. A little self-education goes a long way when it comes to healing."
Michael is passionate about working with clients one on one. A surfer, runner and yogi for as long as he can remember, he's experienced many of the same physical limitations and injuries that his clients sustain as well. "As a patient I wasn't getting good answers or solutions," Michael recalls, "so I wanted to find effective ways of actually resolving pain and injury. Now that I have some great answers and techniques, I can't wait to share them with my patients."
---
Professional License
AC 12866
Certifications
National Certification Commission for Acupuncture and Oriental Medicine
Specialized Training
Sports Medicine Acupuncture, Candidate for Certification, 2012