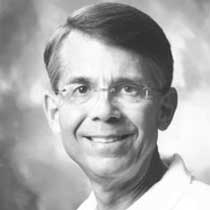 James D.
Massage Therapist "LMT"
Refresh, renew and restore your body and mind through a session with Memphis-based massage therapist James Delgadillo.
After retiring from the wholesale jewelry distribution business, James decided to pursue his lifelong interest in health and well-being by training at the Massage Institute of Memphis. Soon after earning his certification as a licensed massage therapist, James launched Memphis Massage.
At his private practice, James specializes in whole-body revitalization for clients engaged in active lifestyles. Through his work, clients can find relief from back pain, sciatica, neck pain, muscle soreness and sports injuries, as well as reduced tension and anxiety.
Upon meeting with a client, James conducts an initial intake to assess their current state of mind and understand their particular concerns. Based on this consultation, he then creates goals to strive for during each session.
From start to finish, the entire process is designed to make clients feel as though they are in control of their bodies. Techniques used during the massage may include myofascial release, postural exercises and stretching.
---
Professional License
TN License # 07292
Certifications
Tennessee Board of Massage Licensure
National Certification Board for Therapeutic Massage and Bodywork
Specialized Training
Massage Institute of Memphis