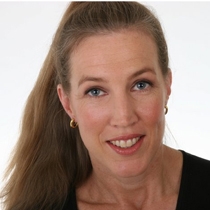 Rika K.
Holistic Nutritionist
Rika Keck is a holistic lifestyle and fitness coach who provides customized counseling services to help clients achieve optimal lifestyle and stress management skills.
Born and raised in South Africa, Rika is professionally trained in classical dance. She's spent a lifetime in the wellness industry, and has assisted many clients on their road to personal health.
Rika believes in the power of nutritional herbal supplements to support foundational health. An advanced metabolic typing advisor through Healthexcel—a leader in customized nutrition that's based on genetic biochemistry—Rika is qualified to perform hair mineral analysis testing. For clients with complex cases, she also coordinates saliva and other lab testing in order to determine an effective treatment path.
In addition to her one-on-one work, Rika enjoys lecturing on holistic health, metabolic typing and functional exercise, and presents her findings to various groups around the country each year. She is an active member of the Weston A. Price Foundation in Washington, DC as well, and works with the organization to restore health through nutrient-dense foods, traditional diets and the most up-to-date scientific information.
---
Specialized Training
New York Open Center 'Green Medicine,' Herbalism with Peeka Trenkle (2009)
C.H.E.K. Institute, Holistic Lifestyle Coach Level 3, Certification in nutritional consulting and physiological health assessment (2007)
Healthexcel, Advanced Metabolic Typing (2007)