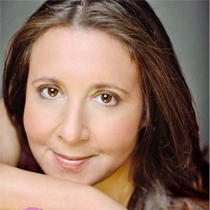 Madeline M.
Massage Therapist "LMT"
Leave your stress at the door. The moment you walk into Madeline Michael's Upper East Side studio, the noise of the city simple stops, leaving you to fully submit to a blend of bodywork treatments that relax and heal the body and mind.
"It takes about two minutes for the spine to decompress completely," Madeline explains as she slowly prepares and warms the muscles of the back using small, focused strokes. She continues on, navigating the structures of the body, exploring and assessing using many styles at once before honing in on trigger points and areas of tension and using her professional insight to determine the optimal way to bring about relief.
A session with Madeline offers a much needed break from the rigid structures of city life, where you can spend between an hour or two investigating not only the physical discomforts but also emotional ones through a combination of traditional techniques, Eastern practices and energy work. Madeline's approach, both thorough and holistic, draws upon her extensive knowledge of anatomy and physiology, ultimately ensuring that every client can enjoy the luxury of long-lasting wellness.
---
Professional License
27 007122
Specialized Training
Swedish Institute College of Health Sciences, NY State License Massage Therapist
Loomis Institute of Enzyme Nutrition, Loomis Digestive Health Specialist Enzyme Nutritionist
Ondamed (TM), Energy Wave Medicine practitioner Biofeedback Therapist
Chua Ka Skin Rolling w/Jerry Harvey , Full Body Therapeutic Skin Rolling
Reconnecitive Healing, Level 1-4 With Eric Pearl
MFR with John F. Barnes, Myofascial Release Practitioner
Maximum Performance International, AIS Stretch Technician
International Kinesiology College, Touch For Health practitioner
Kinesis, Myofascial Integration Therapist
Reiki Institute, Karuna Reiki Master
Lypomassage Esthetique, Lypotherapist
British Sports Therapy, Soft Tissue Release Practitioner
Sudatonic USA, Sudatonic Spa System Trainer