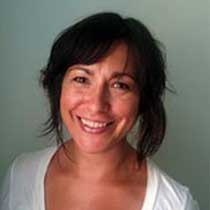 Tonya K.
Massage Therapist "LMT, NCTMB"
A second-generation massage therapist, Tonya Kostenko knows how to bring the transformational powers of massage therapy and energetics to her clients so they can heal.
As the daughter of a massage therapist, Tonya witnessed the healing power of touch early on. She believes that touch is a basic tool of wellness, and massage therapy is a powerful experience both for the client and the practitioner.
Tonya studied massage at New York's famed Swedish Institute. She combines Western modalities such as Swedish, deep tissue, and neuromuscular techniques with energetic work so that each client experience individualized therapy. Luckily for her clients, she offers massages in-home as well as at her practice.
Tonya works frequently with physical therapists, personal trainers, chiropractors and other health care professionals to achieve the most complete and effective treatment plan possible for her clients. She commonly treats chronic pain issues in the upper back, shoulder, neck and in the low back, pelvis and hip regions.
Sessions with Tonya often include myofascial release as well as trigger point therapy, and includes stretching and energetics to help facilitate a sense of balance and overall well-being.
---
Professional License
27 023651
Certifications
New York State Board of Massage Therapy
Specialized Training
Swedish Institute
Licensed by New York state