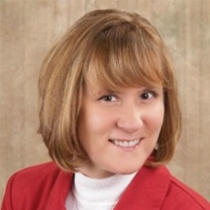 Joan H.
Registered Dietitian "CDE, LDN, RD"
Joan Hill is the owner of Hill Nutrition Consulting in Natick, Mass., and has led a long and fruitful career in nutrition and diabetes self-management education for more than 30 years.
Joan's 18 years of experience at the Joslin Diabetes Center prepared her to be able to provide diabetes self-management expertise in a variety of arenas. While at Joslin, Joan wore many hats. As the director of education and a nutrition and diabetes educator, Joan worked to develop, achieve and maintain the facility's reputation under the Education Recognition Program of the American Diabetes Association.
Through her private New England practice, Joan offers consultative services to businesses, industries and individual clients. She is dedicated to providing guidance in order to help clients achieve their personal health goals and works with a number of organizations. This includes the Massachusetts Diabetes Prevention and Control Program, Natick Senior Center and Massachusetts Institute of Technologys Health Services.
At Natick Senior Center, Joan is executive officer of elder affairs as a master trainer for healthy eating, ensuring healthy eating for successful living in older adults. She is also a certified pump and continuous glucose sensor trainer.
---
Certifications
American Dietetic Association