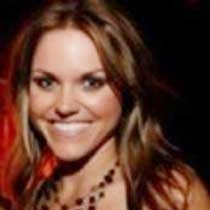 Ashley P.
Personal Trainer "CPT"
"Overall wellness stems from finding a balance between the three main pillars of health," says Ashley Pettit, a fitness expert in Chicago, Ill. What are they? Food, body and the mind.
To accomplish this task, Ashley approaches each client she meets with an open mind, allowing her to tailor realistic and successful fitness programs. Her main drive is to improve clients' overall health and wellness by exploring wholesome nutrition, physical activity, stress management and consistent sleeping patterns.
Ashley fortifies her regular training regimen with a resourceful (and playful) blog, a multitude of educational handouts and newsletters, and continual engagement in and assessment of a client's progress.
With a dedication to continually evolving as an instructor, Ashley has developed a well-rounded and unique approach to health and wellness. It's this lifelong curiosity that sets Ashley apart from basic training and commercial DIY programs.
In addition to her work with highly regarded fitness centers in the Midwest, Ashley has also served as director of wellness in the corporate world, where she designed custom health programs for company employees. Applying her three-fold approach, she improved not only employee fitness levels but also employees' mental health and relationship with nutrition.
---
Specialized Training
Certified Personal Trainer, American College of Sports Medicine
Certified Nutrition Coach, Venice Nutrition
Certified Metabolic Typing Advisor