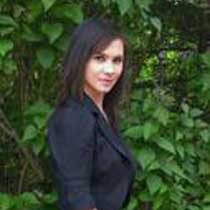 Meijin B.
Pilates Instructor
Meijin Bruttomesso is a Stott Pilates certified instructor. This specialized style stems back to the late 1980s and has become a mainstay among many physical therapists, sports medicine experts and fitness professionals who use Pilates for rehabilitative purposes.
A Yale University graduate with a bachelor's degree in psychology, Meijin offers private and group Pilates sessions through Beyond Pilates Integrated Fitness Center, a high-end studio which has been featured in many a media outlet, from Men's Fitness to Elle magazines.
Previously, Meijin has taught Pilates classes at Silhouette Urban Mind and Fitness, Core Response and Archer Pilates.
In addition to her dedicated Pilates practice, Meijin is a talented writer with experience in the music industry. She contributes regularly to All Access Magazine, while also serving as a liaison between artists and industry execs.
---
Specialized Training
Certified Stott Pilates Instructor, Core Response