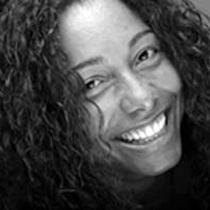 Sandy R.
Acupuncturist "LAc"
An experience clinician and highly trained specialist, Sandy Root loves to integrate the science, art and joy of acupuncture into her practice.
Nationally certified in acupuncture and Chinese herbal medicine and licensed in acupuncture by New York State, Sandy has introduced patients with a wide range of concerns to the benefits of the Eastern practice through her clinical experience at NYU Medical Center and other New York area hospitals.
Sandy has a strong intuitive sense of where blockages and/or deficiencies are in each individual's body. She also received special certification for facial rejuvenation through acupuncture.
"I teach my clients ways they can incorporate health and wellness into their daily life, based on their consultation and what their individual goals are," she says.
A typical session with Sandy involves a thorough consultation, treatment, and recommendations. Those who are new to acupuncture or who have needle fears can rest assured that they are in a safe space. To help put patients at ease and ensure the utmost relaxation, Sandy explains what she is doing throughout the process.
Treatment may include Chinese herbs, trigger points, cupping, gua sha, moxibustion, tui na, and Reiki.
Acupuncture is generally painless; patients may feel a slight prick as the fine needle is inserted, with no further discomfort. During the treatment, patients may have sensations of warmth, tingling, a sense of energy moving, or simply awareness of the needle. Acupuncture is safe and effective.
---
Professional License
25 004193
Certifications
National Certification Commission for Acupuncture and Oriental Medicine
Specialized Training
Certified in Constitutional Facial Acupuncture Rejuvenation