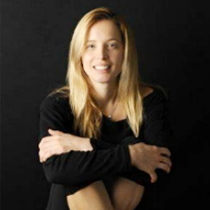 Joyce C.
Yoga Instructor
Joyce Cobb came to yoga after suffering post-traumatic stress disorder after witnessing the World Trade Center attacks on September 11, 2011. Seeking an alternative to the anti-depressants that her doctor prescribed, Joyce decided to try give yoga a try.
After six months of hatha yoga, Joyce found that her depression had eased, as had her chronic bronchitis. "I was hooked, and I wanted to learn more about holistic practices and how I could use them to help others like me," she said.
Today Joyce offers at-home yoga classes and private workshops in Manhattan. A certified structural yoga therapist, Joyce helps clients suffering from injuries, chronic pain and rheumatoid arthritis address imbalances and return to a natural, pain-free state.
An avid student of Chinese medicine, Joyce also offers yin yoga, which, in opposition to the mainstream yang yoga that is commonly taught today, targets connective tissues and joints and helps ease stress and joint disorders. Another specialty is restorative yoga, which, Joyce says, is "less about active postures and more about surrender."
Early in her quest as a student of yoga, Joyce added the healing modalities of reiki and ohashiatsu to her therapeutic practice. After studying reiki, Joyce spent two and a half years at the Ohashi Institute, then obtained her first yoga teaching certification at the Dharma Mittra Yoga Center in New York.
---
Specialized Training
Ohashi Institute with Master Wataru Ohashi, New York, NY, 2007 Dharma Mittra Yoga Center, New York, NY, 2008 Certified in Yin Yoga at the Asheville Yoga Center in Asheville, N.C., 2011
Restorative Yoga Teacher Certification, 2010 Judith Lasater
Structural Yoga Therapy Certification, 2009, Yoga Therapy Center, Mukunda Stiles