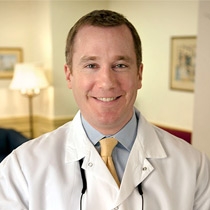 Ned B.
Cosmetic Dentist "DDS"
"Our practice was founded in 1930 by my grandfather and since that time has pursued a single goal: To provide the very best dental care possible," says Dr. Boyd. He went on to teach Latin at his high school alma mater before enrolling in Columbia University's Dental Medicine program.
After graduating from Columbia in 2001, Dr. Boyd completed his advanced specialty training in prosthodontics at the NYU College of Dentistry, where he is also a professor. He has presented research at the International Association of Dental Research in Gothenburg, Sweden on a new type of porcelain material for crowns and is currently in full-time private practice.
At Drs. Boyd, this scholar offers up premium dental services to celebrities, CEOs, dignitaries, other dentists and discerning health-conscious patients throughout Manhattan. "The standards to which I hold myself are the highest in the field," Dr. Boyd explains. "Having a family dental practice and seeing dentistry done by my father and grandfather gives me a perspective on the longevity of dental restorations that few practitioners can match."
---