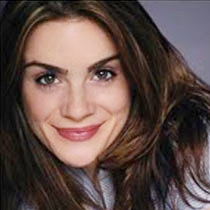 Sarah Ann C.
Personal Trainer "CSCS"
Personal trainer and self-proclaimed fitness fanatic Sarah Ann Corkum is a five-time triathlete. She's completed the New York City Triathlon as well as an impressive 1/2 Ironman, and she's willing to help you do the same.
Sarah Ann is accredited from the National Strength and Conditioning Association (NSCA) and is Pre and Post-Natal Certified from the American College of Obstetricians and Gynecologists. Putting her extensive training to the test, she teaches regular classes at Bootcamp Republic, providing fast-paced workouts at outdoor venues around New York City.
In the summer of 2011, Sarah Ann teamed up with celebrity personal trainer Robert Brace of NYLean25. This 25-minute workout and high-protein diet aims to accelerate weight loss and build muscle in a short period of time.
Putting her own spin on the otherwise strict system, Sarah Ann modified the program's meal plan to cater to fish-loving vegetarians like herself. A hardcore locavore and a staunch believer in sustainable living, she insists that supporting neighborhood farmers' markets is a surefire way to support your own healthy lifestyle, and she's got the veggie-heavy recipes—and the svelte figure—to prove it.
Ready to shape up? Be prepared to work hard and have fun. Sarah Ann mentors both first-time triathletes and seasoned competitors alike, offering private training sessions in Manhattan. She has also mentored aspiring triathletes through Team In Training, an organization that benefits the Leukemia and Lymphoma society.
---
Specialized Training
National Strength and Conditioning Association (NSCA)
Pre- and Post-Natal Certified, American College of Obstetricians and Gynecologists
CPR/AED Certified
Aerobics and Fitness Association of America (AFAA)