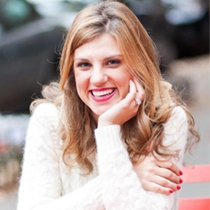 Natasha U.
Holistic Nutritionist
Natasha Uspensky has a question for you: When was the last time you talked to someone about your health and received the personalized attention you deserve?
This certified holistic health and nutrition counselor operates a private practices in Brooklyn and Soho, New York, and leads health workshops and corporate wellness seminars. A specialist in weight loss, digestive and gastrointestinal problems and hormonal imbalance, Natasha also counsels performing artists and models on their unique dietary and health concerns.
Taking a holistic approach, Natasha will explore how all areas of your life are connected. Is job stress causing you to overeat? Is low energy or poor sleep preventing you from exercising? Is a toxic relationship causing you to have food cravings? Working on the principle of bio-individuality, she guides you toward making positive changes that are suited your unique needs.
"Don't count calories or adhere to difficult, complicated diets that are impossible to sustain," Natasha says. Whether you are looking to reach your optimal weight, eliminate food cravings, reduce stress, or experience more restful sleep, Natasha can help you develop a deeper understanding of the foods and lifestyle choices that work specifically for you.
---
Specialized Training
Institute for Integrative Nutrition
Board certified by the American Association of Drugless Practitioners