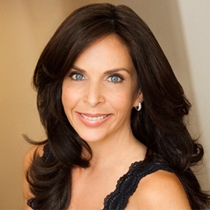 Jackie D.
Esthetician "LE"
With unsurpassed artistic skill and acute attention to detail, Jackie David's posh Fifth Avenue practice attracts a wealth of clientele in search of anti-aging treatments to help them look their very best.
Yet this expert aesthetician's passion for skin care began to blossom long ago, when she noticed that her skin had become damaged due to years of over-tanning. On her quest to find the fountain of youth, Jackie discovered dermaplaning, skin needling and permanent makeup—a selection of cosmetic procedures that could reverse years of aging with dramatic results.
Determined to pass along her invaluable knowledge to others, this skin care enthusiast founded her own company, specializing precisely in these areas. Today, Jackie David Skin Care provides clients with the necessary tools to achieve—and to maintain—a beautiful complexion.
---