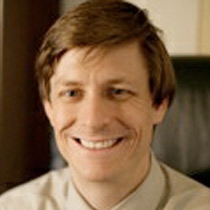 Jason B.
Acupuncturist "LAc, MSOM"
Deeply rooted in tradition, Oriental medicine is a dynamic and ever-evolving science and art, says Jason Bussell, acupuncturist and co-owner of Chicagos A Center for Oriental Medicine.
He should know.
Jasons impressive background includes a psychology degree from DePaul University, a master of science from the Midwest College of Oriental Medicine and a current stint at Guangzhou University of Chinese medicine, where he is seeking his Ph.D.
Add that to experience as a guest lecturer at numerous conferences, author of The Asian Diet: Simple Secrets for Eating Right, Losing Weight, and Being Well, plus several articles in reputable medical publications, and being elected President Emeritus of the Illinois Association of Acupuncture and Oriental Medicine, as well as Vice-Chairman of the Illinois Government's Board of Acupuncture, and youve got one knowledgeable practitioner.
Chinese medicine is supposed to be about prevention, Jason says. It is a holistic approach to healing, understanding the patient in relation to his or her environment, not apart from it.
At ACFOM, clients receive the best in traditional modalities, such as acupuncture, herbology, tui na and lifestyle counseling. Patients seek treatment for a wide range of conditions, including pain management, macular degeneration, weight loss and dietary concerns.
I love my job, says Jason. I love being able to help so many people, in a way that I know is safe.
What to Expect
Jason spends 30 to 60 minutes of the first session talking with his patients and zeroing in on their issue(s). Treatment takes place on a massage table in a private, calming room. During treatment, sterile, hair-thin needles (usually 5 to 20) are inserted into various areas of the body. After 20 to 40 minutes, the needles are removed and patients are free to return to their normal activities.
---
Professional License
198000436
Certifications
National Certification Commission for Acupuncture and Oriental Medicine
Illinois Department of Professional Regulation
Specialized Training
Midwest College of Oriental Medicine