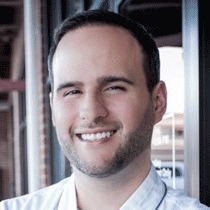 Carlos C.
Acupuncturist "DOM, LAc"
Licensed acupuncturist and NCCAOM dipomate Dr. Carlos Chapa opened his clinics to share the philosophy of Oriental medicine with the Irving and Mesquite, Texas communities. There, he is dedicated to a safe, non-invasive healing system with tangible effects.
When Dr. Chapa was a young boy visiting his grandmother in Mexico, he was inspired by her reputation as a curandera, or natural healer. Despite a lack of formal training, she healed her patients with a blend of herbal medicine and lifestyle education. As an adult, Dr. Chapa set out to do the same, and studied extensively in the U.S., China and South Korea.
"Even though Eastern medicine is new to our culture, it is the oldest medicine in the world, has treated the most people throughout history and is still the number one medicine used in the world currently," Dr. Chapa says. "Unlike Western medicine, Eastern medicine does not treat a diagnosis. It treats the person."
Dr. Chapa's clinics are unique in that they are two of the very few in Texas with a full herbal pharmacy of over 2,000 fresh, powdered or pill-form herbal varieties of medicine. New clients should expect to participate in a thorough health history intake exam, followed by a physical exam that includes a detailed analysis of the pulse, tongue and face. Once a diagnosis has been reached, one to nine needles may be inserted, and then the client will be left to relax for approximately 15 to 20 minutes. After the session, Dr. Chapa will answer questions and make recommendations for future treatment, lifestyle changes and herbal medicine.
---
Professional License
#AC001173
Certifications
National Certification Commission for Acupuncture and Oriental Medicine
Texas State Board of Medical Examiners
Specialized Training
Dongguk Royal School of Traditional Chinese Medicine, PhD in Philosophy, Acupuncture and Oriental Medicine, 2012