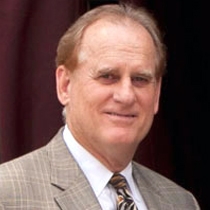 Stephen G.
Dermatologist "MD, FAAD"
Dr. Gano received his undergraduate and medical degrees from Louisiana State University and went on to complete his residency at Willford Hall USAF Medical Center in San Antonio, TX at Lackland Air Force Base. He then practiced at Carswell Air Force Base in Fort Worth, TX until he was discharged from the Air Force in 1978.
After leaving the Air Force, Dr. Gano joined the Arlington Dermatology Clinic, where he practiced for three years. He then ran his own private dermatology practice in North Arlington for 29 years before joining Mullanax Dermatology Associates in 2010.
As a part of US Dermatology Medical Group, Dr. Gano is recognized as an experienced and board-certified physician, and is qualified to evaluate and treat any condition pertaining to the skin, hair and nails. He features the most up-to-date diagnostic and therapeutic methods in dermatology in order to deliver high quality care.
When he is not working, Dr. Gano enjoys traveling with his wife Janet. They also enjoy boating, fishing and relaxing at their home on Possum Kingdom Lake.
Dr. Gano's Mission
"I care about my patients, so I take the time to listen to them so we can work together for the best possible outcome."
---