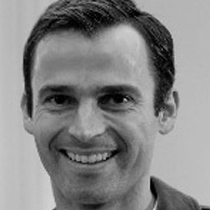 Jeremy K.
Dermatologist "MD, FAAD"
He went on to complete his residency at the Stanford Department of Dermatology in Stanford, CA, and his internship at the University of Maryland. Currently, Dr. Kampp is an associate of the American Academy of Cosmetic Surgery and is Accreditation Council for Graduate Medical Education-accredited in Procedural Dermatology.
During his medical school training, Dr. Kampp was recognized with a vast array of awards and honors, including the President's Medallion for scholarship, leadership and service, Alpha Omega Alpha medical honor society, Alpha Sigma Nu Jesuit honor society and numerous scholarships.
A trained Mohs micrographic surgeon, he is a leading expert on this state-of-the-art procedure for skin cancer treatment. Employing this technique, Dr. Kampp examines skin tissue under a microscope in order to remove any suspicious tissue one layer at a time, leaving all surrounding, healthy tissue wholly intact.
Dr. Kampp has been published in a number of peer-reviewed journals, as well as lectured at national meetings on topics pertaining to dermatology and dermatological surgery.
Volunteer Work
Dr. Kampp has offered his services as a volunteer domestically as well as overseas in countries such as Mexico, Botswana, Peru and Honduras.
---
Certifications
American Board of Dermatology