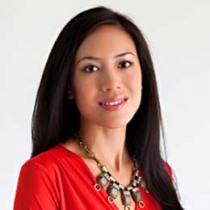 Amanda S.
Cosmetic Dentist "DDS"
The difference Dr. Seay makes in her patient's smiles affects their confidence, self esteem and overall standard of life. Using her creativity and artistry, she collaborates with talented technicians in order to design, sculpt and shape a client's new grin.
Along with her able-minded team, Dr. Seay's practice transforms the average visit to the dentist into a positive and complete dental experience set in a relaxing and comfortable environment.
At Park West Dentistry, her private practice, Dr. Seay delivers a higher standard of technologically enhanced and clinically advanced patient care encompassed by exceptional customer service on all levels. State-of-the-art digital technology ensures unmatched clinical service.
The office itself embodies a tranquil, spa-like atmosphere not often found at your run-of-the-mill dental practice. Amenities such as soft, indirect lighting, scented candles, hot aromatherapy, neck wraps and cold eye compresses, and comfort-enhancing cushions and blankets offer a uniquely relaxing ambiance that keeps clients coming back time and again. A selection of movies and music make appointments and procedures fly by even more quickly.
---
Certifications
South Carolina Board of Dentistry