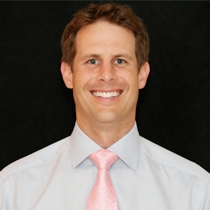 Jared S.
Cosmetic Dentist "DMD"
Dr. Slovan is part of an elite group of cosmetic dentists. As an active member of the American Academy of Cosmetic Dentistry, Dr. Slovan is also pursuing his accreditation in the AACD, of which fewer than 300 dentists in the world have achieved.
Dr. Slovan's Mount Pleasant, S.C. practice is equipped with the latest technology and materials to ensure every patient receives high-quality service. A perfectionist in every aspect of his profession, he partners with top ceramists and boutique dental labs in the U.S.—as opposed to China and other parts of the world—to provide the most life-like, natural crowns and veneers possible.
Dr. Slovan is not only concerned with the aesthetics of your smile, he is also concerned with your health and well being. By monitoring where his crowns and veneers come from, he can be sure that the safest and most effective materials are going into a patient's mouth.
Also featured are digital dental X-rays, which emit 90 percent less radiation than traditional X-rays, as well as intraoral cameras. All initial paperwork is completed via iPad, the gadget which is then used to present a before-and-after slide show of patients' soon-to-be grins.
To make your experience as comfortable as possible, Dr. Slovan also provides iPods for his patients, along with Bose noise-canceling headphones and over 20,000 songs.
His triumphs extend beyond the walls of his practice too. A former Division I college athlete, Dr. Slovan earned his B.S. at Rutgers University while on a football scholarship; this four-year starter set a record for the most consecutive games started in the school's 140-year history.
With a penchant for outdoor sports, Dr. Slovan continues to stay active outside the office by golfing, hiking, camping, fishing and traveling with his family.
---