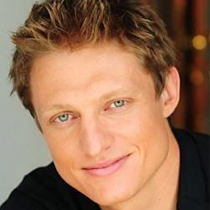 Mark J.
Massage Therapist "CMT"
Ever since a series of serious accidents left him with chronic pain, Mark has been determined to understand not only the short-term rehabilitative benefits of massage but also its ability to promote long-term healing. Since receiving his first certification from the Santa Barbara School of Massage in 2005, Mark has been enthusiastic about pursuing advanced education in various fields of bodywork. He completed 600 hours of additional training at the Kali Institute for Massage and Somatic Therapies, where he focused his studies on neuro-structural bodywork, energy work, transformational breathing and Shiatsu. He also participated in a 200-hour training course in restorative exercise.
Mark specializes in the treatment of chronic overuse injuries and pain syndromes, including TMJ, migraines, neck and shoulder pain, sciatica and low back pain, carpal tunnel, and rotator cuff and knee injuries. His methods strive to address more than the symptoms of pain—he also determines the root of that discomfort. Sessions blend deep tissue massage, trigger point therapy, and relaxation techniques in order to provide clients with focused therapeutic results. Myofascial stretching is often incorporated into a session to prepare particularly tight areas of the body for deeper massage work.
---
Professional License
CAMTC certificate 46520
Certifications
California Massage Therapy Council
Specialized Training
Santa Barbara School of Massage (Santa Barbara, CA); Kali Institute for Massage and Somatic Therapies (Ventura, CA); Restorative Exercise Institute (Ventura, CA)
Current & Previous Employers
Bacara Resort and Spa (Goleta, CA); Burke Williams Spa (Santa Monica, CA)