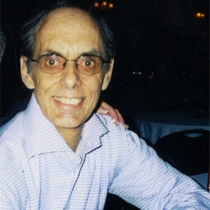 Dan K.
Personal Trainer
His decades of experience means Dan Kritsonis knows exactly what works—and doesn't work—with clients.
A personal trainer for more than 20 years, this fitness expert has a wealth of knowledge about fitness, nutrition and weight loss.
Dan previously spent six years as a weight loss and behavioral modification counselor at Nutri/System weight loss centers, teaching thousands of people to shed pounds in a healthy and safe way. As a former consultant with JackLanne and co-owner of Executive Health Clubs, Dan understands the unique challenges that each person faces in the path to healthy living.
"I know that in order to stick with a fitness program, it has to be enjoyable," Dan says. "My workouts are specifically designed for each person to have success and reach their goals while having fun doing it. If you're looking for muscle tone and weight loss, more power in athletics, or everyday functional strength, flexibility, and cardiovascular health, I can help."
In 1986 Dan helped set up the fitness facility at Scofield Barracks in Hawaii for the United States Army. Before that, he worked as a conditioning consultant for the original Seattle Sounders professional soccer team.
---