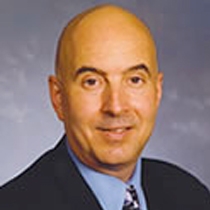 Daniel R.
Oculoplastic Surgeon "MD"
Dr. Ritacca is an honors graduate from the University of Illinois Chicago Medical School, class of 1979. He finished at the top of his class, and was inducted into the Alpha Omega Alpha honors society.
After graduation, Dr. Ritacca continued with a residence in Ophthalmology at Northwestern Hospital in 1984, where he trained in microsurgery of the eye and received training in laser corrective vision surgery, plastic surgery of the eyelids and small cannula liposuction.
Compassionate and committed, Dr. Ritacca is well known for his philanthropy work across the world and has served on committees to help the poor as he operates voluntarily in underprivileged countries worldwide. A volunteer surgeon at the John Stroger Hospital, he teaches 12 doctors a year to perform vision correction, cosmetic and reconstructive surgery of the eyelids and liposuction.
In addition, Dr. Ritacca has implemented the Gang Outreach Program in Illinois, in which former gang members can remove old gang tattoos at minimal cost, helping them to break free from the gang and improve their lives. He is involved in donations that include raising money for the Leukemia Foundation, the Allendale Association—a not-for-profit organization that dedicates to the education treatment for foster children in the Chicago area—and the organization 'Feed the Poor'.
---