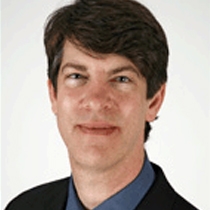 Robert E.
Dermatologist "MD, FAAD"
A musician known to strum the guitar and banjo, Dr. Ecker earned his medical degree at the University of Washington School of Medicine in Seattle, Wash. While there, he was recognized for his academic achievements and was the recipient of the George F. Odland Scholar Award, an acknowledgment presented by the university's dermatology department and the Herzog Foundation.
Dr. Ecker completed his internship in internal medicine at the Virginia Mason Medical Center in Seattle, Wash. before undergoing his dermatology residency over a three-year period at the University of Wisconsin Hospitals and Clinics department of dermatology. During his final year, Dr. Ecker was appointed chief resident.
Prior to his role at Advanced Dermatology, Dr. Ecker was in private practice in Tennessee and served as clinical instructor at the University of Tennessee, Chattanooga department of medicine. He also spent nearly a decade working as a research scientist, providing pharmaceutical product support and multiple processes of biochemical screening for Panlabs, Inc. and AXYS Pharmaceuticals.
About Advanced Dermatology
Advanced Dermatology and the Center for Laser and Cosmetic Surgery is a premier medical organization, with seven locations throughout the New York metropolitan area. As an associate, Dr. Ecker offers an impressive array of medical, surgical and cosmetic dermatology services, with a focus in dermatologic laser treatments.
---
Certifications
American Board of Dermatology