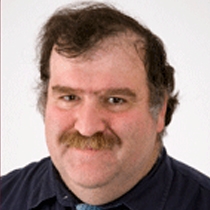 Philip F.
Dermatologist "MD, FAAD"
Jump-starting his education, Dr. Fried graduated magna cum laude from Manhattan's Touro College. He then went on to earn his medical degree from the Albert Einstein College of Medicine before completing a general surgery internship and dermatology residency at the University of Medicine and Dentistry of New Jersey and New York Medical College respectively.
Dr. Fried served as attending physician in the emergency rooms of both Jamaica Hospital and Bellevue Hospital in New York City. Throughout his career, he has dedicated his time and resources as a respected researcher in his field to conduct studies and investigative research on dermatological diseases, wounds and burn healing. His findings have been published in the Journal of Infectious Diseases and Annals of Internal Medicine.
About Advanced Dermatology
Dr. Fried became a part of Advanced Dermatology and the Center for Laser and Cosmetic Surgery in 1990. The fit was seamless, as Dr. Fried's special interest and expertise in cosmetic and laser surgery, varicose vein treatment and autologous fat transplantation was right in line with the organization's mission.
Advanced Dermatology is a premier medical establishment, with seven locations throughout the New York metropolitan area. Offices provide an impressive array of medical, laser and cosmetic dermatology and plastic surgery services.
---
Certifications
American Board of Dermatology