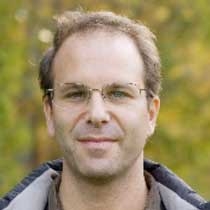 Jason D.
Structural Integration Professional
Jason DeFilippis is both a recipient and a practitioner of Rolfing, a healing modality linked to the foundational practices of structural integration. He credits Rolfing with both physically and emotionally reviving his life.
As many do, Jason felt "betrayed" by his body with every passing year. In his late 20's, he was fortunate enough to meet a healer by the name of Levent Bolukbasi at the IM School of Healing Arts. Jason completed four years of formal study in psycho-energetics with Levent, where he was initially introduced to the principles and techniques of working with the body's "energies." The rest, as they say, is history.
Laying aside his previous plans to study philosophy in graduate school, Jason shifted his career path and went looking for body-oriented approaches to healing. He quickly discovered Rolfing, and enrolled in the Rolf Institute to begin his formal training.
Throughout his professional journey, Jason has been afforded wonderful opportunities to work with truly great healers, including a 14-month mentorship with an advanced Rolfer by the name of Dr. Thomas Findley. He continues to pursue ongoing education courses since receiving his certification from the Rolf Institute in 2004, and has completed trainings in biomechanics and visceral manipulation, as well as craniosacral therapy and movement education.
---
Certifications
Rolf Institute of Structural Integration
Specialized Training
Advanced Certified Rolfer, Rolf Institute
IM School of Healing Arts, Psycho-energetics with Levent Bolukbasi