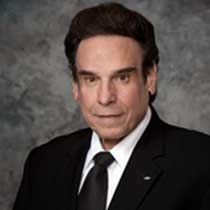 Mitchell G.
Plastic Surgeon "MD"
Dr. Grasseschi received his undergraduate and medical degrees from the University of Wisconsin in Madison, and completed his internship at Wesley Memorial Hospital in Chicago.
After his four year general surgery residency at Northwestern University, Dr. Grasseschi undertook two additional years of specialty training in Plastic and Reconstructive Surgery at Northwestern. Since 1980, he has been a board certified plastic surgeon and an active member of the American Society of Plastic Surgeons.
In addition to requiring that its' members be certified by the American Board of Plastic Surgery, this society subjects its applicants to review by their colleagues. Once accepted into active membership, physicians must continue to earn this status through continued medical education every three years.
Dr. Grasseschi holds a faculty appointment as Assistant Clinical Professor at Northwestern University, and he is also an attending Plastic and Reconstructive Surgeon on the medical staff of: The Children's Memorial Hospital of Chicago, IL; Evanston Hospital, Evanston, IL; Glenbrook Hospital, Glenview, IL; Resurrection Medical Center, Chicago, IL; and Shriner's Hospital for Children, Chicago, IL.
---
Certifications
American Board of Plastic Surgery