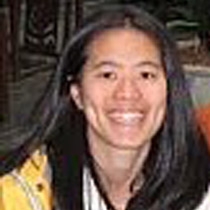 Rhea L.
Registered Dietitian "MPH, LD, RD"
A self-proclaimed chocoholic, Rhea Li became interested in the field of nutrition because she loves food. This passion transfers seamlessly to her practice, where she educates clients on how they can appreciate food in a healthy way that allows them to manage their weight and wellness.
Rhea specializes in client-centered counseling and one-on-one education. She has over five years of experience as a dietitian, and (along with her duties as a practitioner) is currently working on nutritional research for children with cancer. In what little free time she has, Rhea blogs about food, travel, and nutrition.
Rhea studied nutrition at the University of Texas, continuing her graduate studies in public health with an emphasis on health promotion and education. Her clinical background is in childhood obesity, prenatal nutrition, breastfeeding, and general wellness. Today, she works with clients of all ages and backgrounds, and will come to the client when it is most convenient for them.
---
Certifications
American Dietetic Association