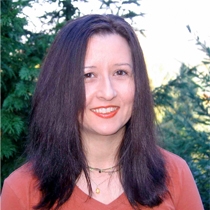 Melissa M.
Registered Dietitian "MS, LD, RD"
Owner and founder of Nutrition Wellness and a self-proclaimed locavore, Melissa Mouton strongly believes that health is linked to environmental cues.
Melissa practices and encourages sustainable living through the consumption of local and organic food, which she says is beneficial both for our planet and our health. Clients explore healthful food choices that make sense for the body and the environment.
At Nutrition Wellness, Melissa works with clients to help them become intuitive eaters, which allows them to move away from diets and achieve a natural and healthy weight. With a primary focus on weight management, she also specializes in cancer prevention, treatment support and survivorship through whole foods and vegetarian tendencies.
Passionate about helping others to develop a healthy relationship with food, Melissa believes in providing a comforting, non-judgmental environment for a client to learn and make positive changes. Using her holistic approach as a base, she understands that weight issues are not always just about food. Stress, emotions and boredom are often associated with overeating, and inconsistent processes such as yo-yo dieting can lead to long-term weight gain.
Melissa considers the whole person—mind, body and spirit—when working with a client. She completes a full nutrition and health assessment using a specialized approach to nutrition care, helping uncover any potential health issues before proceeding with counseling.
---
Certifications
American Dietetic Association