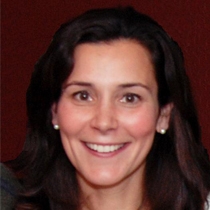 Melanie S.
Registered Dietitian "MS, IBCLC, RD"
"Parents come to me, often in tears, because they are tired of fighting with their kids," says registered dietitian and pediatric nutritional expert Melanie Silverman. "I teach parents how to regain the nutritional power in the homes."
Melanie, who has worked with children and adults, in and out of hospitals, since 1998, teaches all her clients her feeding philosophies, and how to implement them in the home.
"There are few people who understand the real intricacies of feeding children," Melanie explains. "I do!"
Melanie's feeding philosophies (Children should eat when they're hungry and stop when they're full; Children should eat a variety of different foods; Children should learn to behave at the table), may seem like common sense. But she's seen firsthand how busy parents struggle when they're faced with picky eaters. "They're tired of making three different meals for each kid," says Melanie.
With parents, Melanie focuses on putting them back in control of mealtime. With adult clients, Melanie first discusses their nutritional goals, and then spends time coaching them on ways to eat to meet those goals.
Adults or kids, Melanie's clients all benefit from her advice and support. "Parents spend all day long taking care of everyone else," say Melanie. "I make it a point to take care of my clients, and teach them what they need to know to feel nutritionally strong and empowered."
---
Certifications
American Dietetic Association