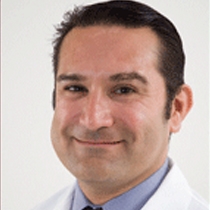 John T.
Dermatologist "MD, FAAD"
Continuing his education, Dr. Troccoli earned his medical degree from Harvard University, where he was awarded a student research scholarship. He dedicated an additional year of studies to photomedicine. Photomedicine—a recently developed area of study—focuses on the effects of electromagnetic radiation, such as ultraviolet, visible and infrared light, mediated through the skin.
Photomedicine and laser technology have been shown to increase collagen synthesis, reverse photoaging and stimulate wound healing. Dr. Troccoli's pioneering research in the development of multiple-pulsed laser technology received a Residency Research Award from the American Society of Laser Medicine and Surgery.
Dr. Troccoli went on to complete an internship at Boston City Hospital and a residency through the Harvard Dermatology Program. He is board certified in dermatology and a fellow of the American Academy of Dermatology. In addition, he has worked as an associate at Advanced Dermatology and the Center for Laser and Cosmetic Surgery since 1997. "I treat each patient with the best care I can provide," he says.
In his leisure time Dr. Troccoli enjoys traveling extensively throughout the world and is fluent in Spanish.
Mission
To offer unique insight and advanced solutions for medical, cosmetic and laser dermatology treatments.
About Advanced Dermatology
Advanced Dermatology and the Center for Laser and Cosmetic Surgery is a premier medical practice with seven locations throughout the New York metropolitan area. Dr. Troccoli practices in Manhattan, where his office offers the most advanced medical lasers and equipment, applicable to a variety of conditions.
---
Certifications
American Board of Dermatology