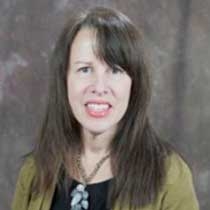 Lisa S.
Registered Dietitian "RD"
A veteran in the industry, Lisa Stollman has been practicing as a registered dietitian since 1982. Her enthusiasm for nutrition, however, began much earlier.
Growing up among Michigan's Motown culture is what ignited Lisa's love of home cooking—and music. Her mother, also a great chef, inspired Lisa at a young age to experiment with her own recipes.
Lisa's passion for nutrition blossomed when she reached high school, where she found a handful of friends that were vegetarians and who fostered her interest in food and health.
With a soft spot for traveling to Manhattan, Lisa eventually migrated from Detroit to The Big Apple permanently, attending New York University and attaining her B.S. and M.A. in nutrition from the prestigious college. She now devotes her free time to exploring European cities and tasting a variety of worldly cuisines.
Needless to say, Lisa values food. Her clients are pleased to learn—and embrace the notion—that healthy eating can be truly delicious. Lisa eschews the idea of structured diets, instead insisting that healthy, whole foods are those that make you feel great, lose weight naturally and help reach and maintain personal goals.
---
Certifications
American Dietetic Association
Specialized Training
Certified Diabetes Educator for over 15 years