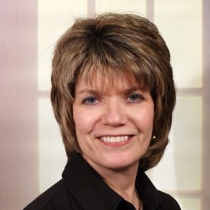 Gretchen S.
Registered Dietitian "RD"
Gretchen Scalpi is committed to her work in public health—all of it. Registered dietitian, consultant, educator, entrepreneur and cookbook author, Gretchen is constantly promoting good nutrition and wellness in everything she does.
After receiving her BS in Human Nutrition and Food Service Management from Marymount College in upstate New York, Gretchen began a 25-year stint as chief clinical dietitian in a nearby hospital. A registered dietitian and certified diabetes educator, she not only teaches nutrition and food services courses in two community colleges, but she is also a Certified LEAP Therapist (Lifestyle Eating and Performance), specializing in the clinical management of food sensitivities and related conditions.
In 2002, Gretchen opened the doors to her private nutrition practice and has since expanded to three office locations in New Windsor and Beacon, NY. She has worked with hundreds of clients in Dutchess and Orange counties.
Gretchen's practice provides personalized nutrition counseling in the areas of diabetes, weight management, food sensitivities, gastrointestinal disorders and general wellness. She also offers a "Real Living Program," an online weight management system through which clients receive weekly coaching and guidance to better achieve weight loss goals.
---
Certifications
American Dietetic Association