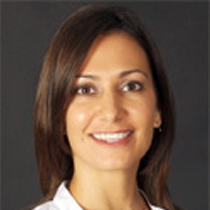 Krystie L.
Aesthetic Extender
In her greatest accomplishment to date, Krystie P. Lennox is the founder and director of the Aesthetic Extender Symposium. The aesthetic extender developed this conference to train and edify physician extenders on all cosmetic dermatology procedures.
Dedicated to her own ongoing education as well as the education of others, Krystie also lectures on behalf of the American Society for Laser Medicine and Surgery, Galderma, the American Society of Plastic Surgeons, the Aesthetic Extender Symposium, the International Master Course on Aging Skin, and the Cosmetic Dermatology Seminar.
Currently, Krystie is the cosmetic dermatology editor of Advance News Magazine for Physician Assistants and a laser trainer and consultant for the medical laser and light brand Sciton.
In addition, she has submitted numerous publications featured in leading scientific journals, including Drugs in Dermatology, Cosmetic Dermatology, Journal of the American Academy of Physician Assistants, Advance for Physician Assistants, Journal of Dermatology for Physician Assistants and Skin & Aging.
A contributor working in conjunction with top dermatologists and plastic surgeons, Krystie notably authored a chapter on Intense Pulsed Light in collaboration with Drs. Jason N. Pozner and David J. Goldberg for an upcoming Elsevier series.
---