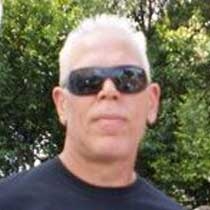 Paul S.
Personal Trainer "CPT"
How's this for impressive? Paul Seidelson—a 6'5'' trainer weighing 225 pounds—has just 15 percent body fat. Today, he helps clients to achieve this same statuesque figure.
A motorcycle enthusiast and the grandson of a professional football player, Paul has demonstrated a commitment to physical activity for as long as he can remember. He got into the fitness industry to achieve a low body fat percentage, and he is dedicated to sharing his muscle-building techniques with other exercise buffs.
Paul received his certification from the National Federation of Personal Trainers (NFPT) in 2001. His mission is to train clients—both men and women—to achieve their fitness goals in a timely fashion.
Clients work out in a private, air-conditioned studio, the space which is fully equipped to guarantee that there's never a wait-time for a machine or exercise station. Better yet, the gym is closed off from public view to prevent any feelings of self-consciousness.
When working with a client one-on-one, Paul emphasizes the importance of realistic health goals, and believes in the implementation of significant yet manageable lifestyle changes. He customizes programs to fit each client's personal needs and preferences, and then coaches them on this journey toward self-improvement.
---
Certifications
National Federation of Professional Trainers (NFPT)